Fabbrica d'armi Pietro Beretta
Time-proven and operationally tested, the centuries have passed and simply underlined Beretta as one of the highest regarded names in the Defense and Law Enforcement industry. Producing the widest range of small firearms in the world from the most state-of-the-art facilities in the industry, the oldest firearms factory (officially documented since 1526), and one of the most successful, has been passed down through 15 generations of the Beretta family and now exports over 75% of the weapons produced to over 100 countries. The combination of state-of-the-art machinery, extensive research and development capabilities, and long-standing worldwide experiences allow Beretta products to respond to the ever-changing needs of defense and security personnel.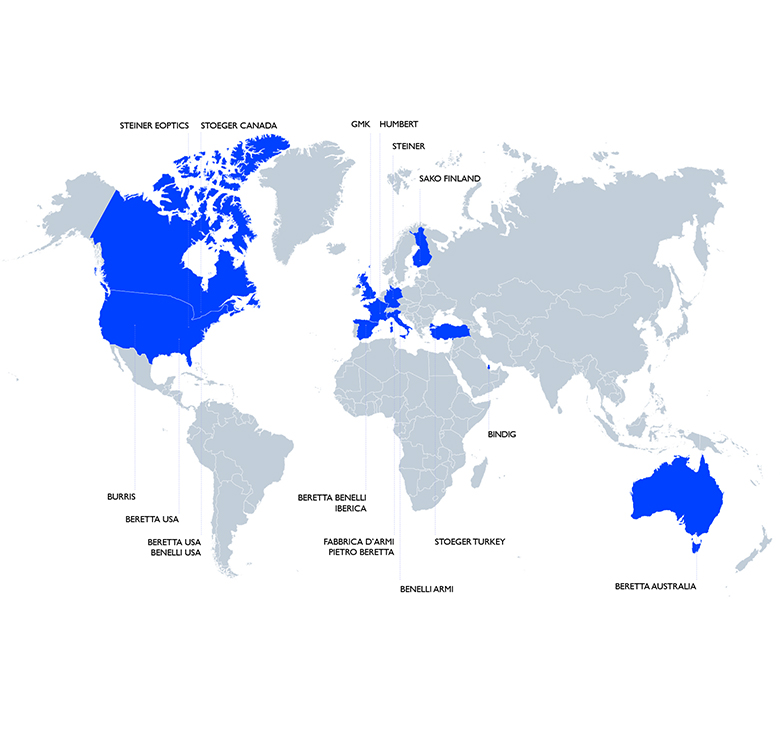 Beretta
Defense
Technologies
Beretta Defense Technologies (BDT) is the strategic alliance of four Beretta Holding companies: Beretta, Benelli, Sako, and Steiner. These companies are globally renowned for decades of expertise and leadership in their respective fields, state-of-the-art machinery, and extensive research and development capabilities. Together, they offer one of the most complete offerings in the defense industry: from firearms, ammunition, optronics to tactical clothing. BDT focuses on the Military and Law Enforcement operators, providing tailored solutions to enhance their mission success through lethality, survivability, mobility, situational awareness, sustainability, and training.
Discover